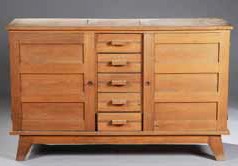 Older than 60 years, this buffet-sideboard is part of the French history. It was produced at the request of the Ministry of War to equip the interiors of the victims of the 2nd World War. Brief overview of this highly functional piece of furniture which lays the foundations of design.
Before IKEA
Designed by René Gabriel, a leading French designer furniture specialist in series, this piece of simple structure devoid of ornament, is a simple buffet, both chest of drawers and armoire. It fits into many apartments just after the war in late 1940/early 1950. These homes, rebuilt in the emergency from Orleans to Le Havre, sheltered the victims to whom this buffet was sold at a very symbolic price.
A successful design
In the history of furniture, this is perhaps one of the first pieces of furniture in France to truly answer the fundamental principles of Design: objects with simple shapes and useful for the many.

It is not surprising that René Gabriel was named in 1946 by Auguste Perret, the architect of the reconstruction of Le Havre (city declared UNESCO World Heritage site in 2005) to design the flat template of the city. He became with Marcel Gascoin, one of the great masters' of the "Reconstruction style" and therefore became a reference for young designers in the 50's.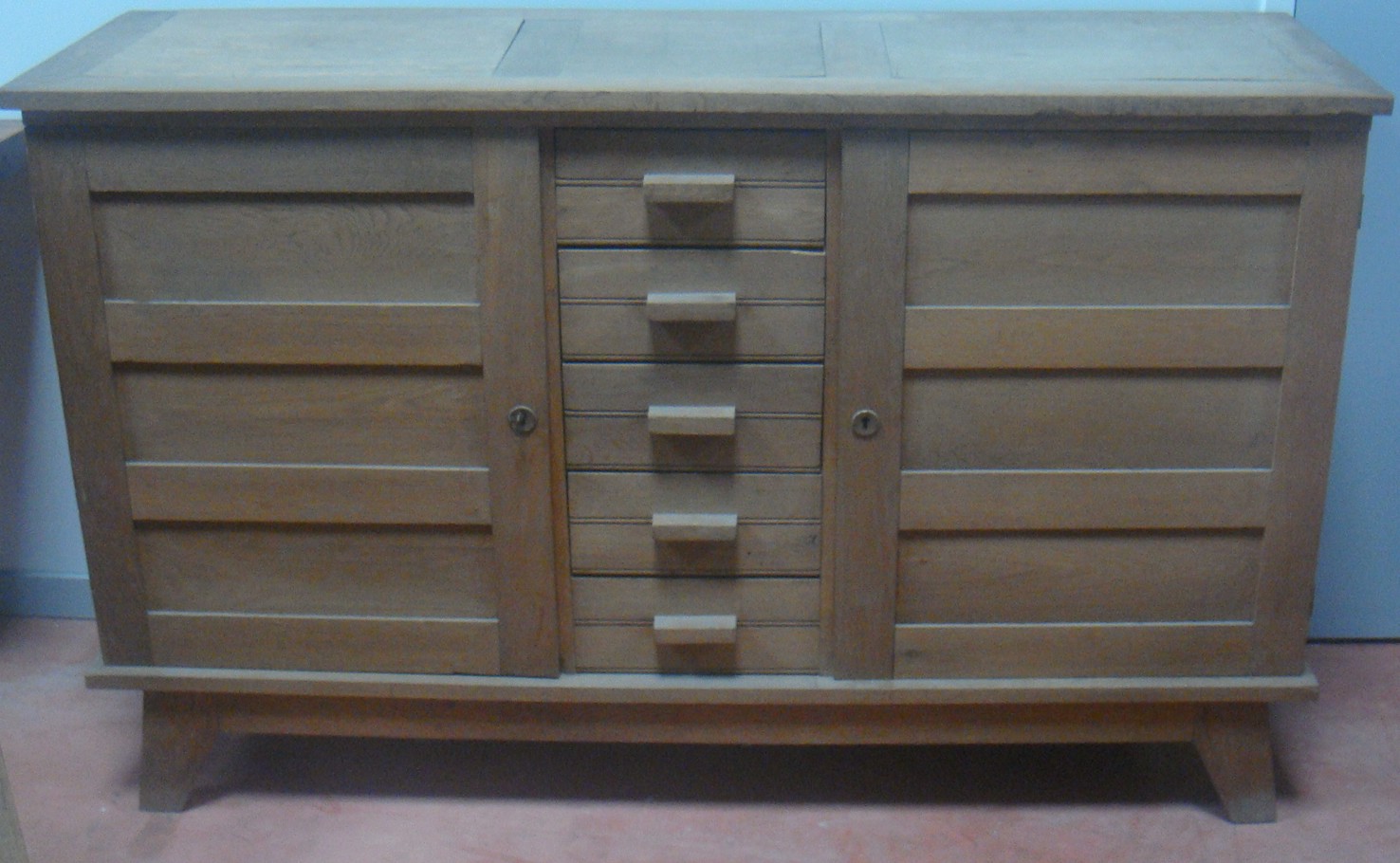 Iconic price
This oak "chest of victims' was auctioned for €500, exceeding its high estimate, last Saturday by the SVV Philocale in association with Authenticite Partnership.

Thousands where produced, but it is impossible to know how many originals one still exist as it was produced until the late 60's.
Laurent Hache
To go further:
Discover the blog of a historian
Read a book about le mobilier de la Reconstruction
Each month, we organise auctions of fine continental furniture, antique clocks and works of art with our network of auctioneers. We invite you to contact us if you wish to include lots in our future sale. Valuations are free for auction.
If you need an appraisal for sale, insurance or inheritance, please contact us.

Send this article to a friend