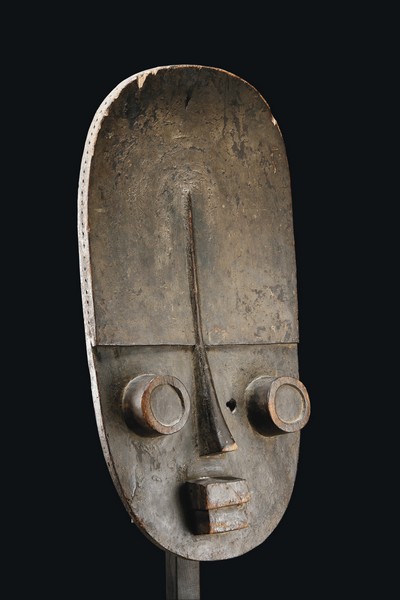 For the last 20 years, the primitive art market is booming. The auction sales come and go, particularly since 1990, marked by the sale of a statue Bangwa (northern Cameroon) belonging to the former Helena Rubinstein collection for the astronomical price of 3.41 million ... The good results recorded by Christie's and Sotheby's this year confirms the growing interest in this market, which nevertheless remains quite heterogeneous.
For a sculpture to sell thousands or even millions of euros, it must fulfill some major requirements: the work must of course be rare, it
must conclusively date from before the Second World War, it had been collected by a famous anthropologist or ethnographer and have belonged to a serious amateur (Pierre Vérité collection for example). Last but not least, it must have been legally exported from its territory.
A market of extremes
If some sculptures are sold millions of dollars you should know that in primitive arts, false and copies are numerous. Also, about 90% of lots auctioned do not exceed five hundred euros because they can not be objectively dated.
Brussels and Paris are the two main places where the market is organized. Events bringing together the world's best dealers are held, respectively, "Bruneaf" in June and "Le Parcours des Mondes" in September in Paris. In addition to these corporate events, Christie's and Sotheby's hold their finest auctions in June in Paris.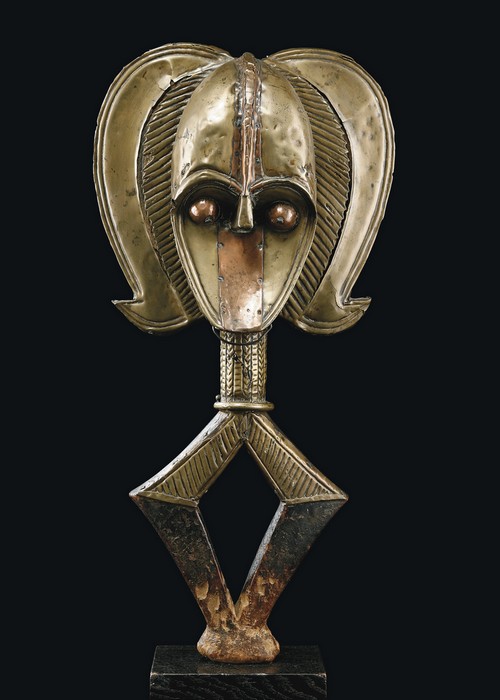 This year, Christie's, which opened the show on June 14 with a special sale of 25 masterpieces from the collection Denis Hotz, along with a collection of art from Oceania, Africa and North America including the collection Bottet. The total sales amounted to €5.8 with some records: a Kota reliquary Ndassa (South-eastern Gabon) was sold for €1,229,800, an Akan head for €151.000 and an Ohly statue, a masterpiece of Polynesia Central awarded nearly one million Euros to a European gallery.
Note that private collectors representing 80% of the top 10 buyers.
Sotheby's in first place
After the success of the sale of the collection of African art from Robert Rubin on May 13 in New York, where a statue Songye was sold over 2 million, Paris has achieved outstanding results for the Art of Africa and Oceania: the sale of the 15 June totalized 15.2 million Euros, with six world records and five lots over one million Euros.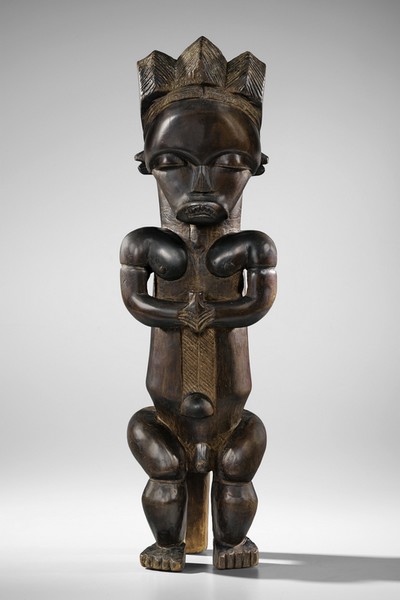 The highest bid went to a Fang reliquary figure Mvaï (former collection of Pierre Guerre), sold for €2,584,750. Beating a world record for an African work of art, this figure of statuary Mvaï emerged as the most remarkable and most successful Fang art specimen.
After Africa, Oceania works also met with success, for example, a sculpture from the Solomon Island fetch 1.5 million Euros against an estimation of 150.000 to 250.000 Euros.
Next meeting of importance for fans and collectors of primitive art: "Le Parcours des Mondes", the international exhibition of primitive art, which celebrates its tenth anniversary this year. It brings together the best international dealers (68 exhibitors) in Paris in the neighborhood of Fine Arts in Saint-Germain-des-Prés from the 7 to the 11 September 2011.
Laurent HACHE

Illustrations :

1: Masque Grebo, Liberia. Prix : 157 000 €. Christie's Paris, 14 juin 2011 © Christie's Images Limited 2011
2: Figure de reliquaire Kota Ndassa. Prix : 1 229 800 €. Christie's Paris, 14 juin 2011. Record du monde pour un Kota © Christie's Images Limited 2011
3: Figure de reliquaire byeri, Fang Mvaï, Vallée du Ntem, Gabon. Prix : 2 554 750 €. Sotheby's Paris, 15 juin 2011. Record mondial pour une oeuvre Fang © Sotheby's/ArtDigital Studio

* Source : CP 476915 Sotheby's Paris.

Send this article to a friend