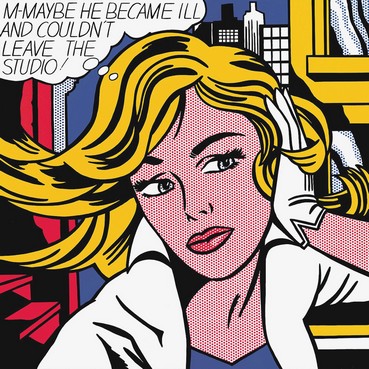 The legend says that it was after a challenge from his son that Roy Lichtenstein performs his first painting in 1961 after a drawing of Mickey. A challenge that will take him far more than he could have imagined...
1962 a turning point in the Pop Art movement
In 1962, on the occasion of an exhibition in New York, Roy Lichtenstein and other future "stars" of the Pop Art movement such as Andy Warhol, Claes Oldenburg, Tom Wesselmann and James Reconquist are under the sunlight for the first time.
A "as artificial as possible" style
Roy Lichtenstein, then attack frontally American mass society: he illustrates in an ironic way and with a sharp eye the American dream and mocks superficial America which prefers to refer to Superman and Marilyn Monroe rather than Apollo and Aphrodite.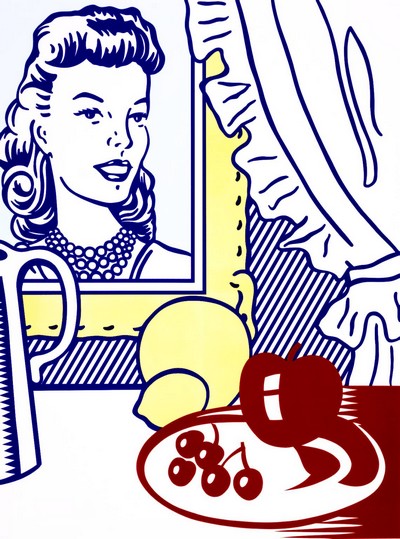 Comics as an inexhaustible source of inspiration
Black outlines, saturated colors, synthetic ... Lichtenstein drawings inspired by the mechanical technique of BD and its iconography in order to emerge a blast of energy and expressiveness from his works.
The history of the art version of Pop Art
In search of "exact beauty," Roy Lichtenstein recreated in his own way paintings by Picasso, Monet and Matisse as well ... Offering the Pop Art's most vibrant archetypes.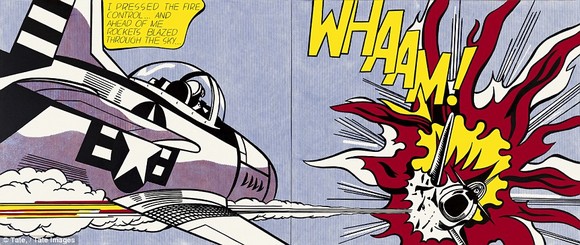 An artist in perpetual renewal
The artist, considered as the "king of pop art", has continued to develop his work. A few months before his death in 1997, he produced a series of paintings Landscapes Inspired by Chinese prints, a complete break with his previous work.
Vanessa Koutchinsky




Illustrations: Roy Lichtenstein / Pompidou Centre.
Practical Information:
Until the November 4, 2013
19 Rue Beaubourg
75004 Paris
http://www.centrepompidou.fr/



Send this article to a friend