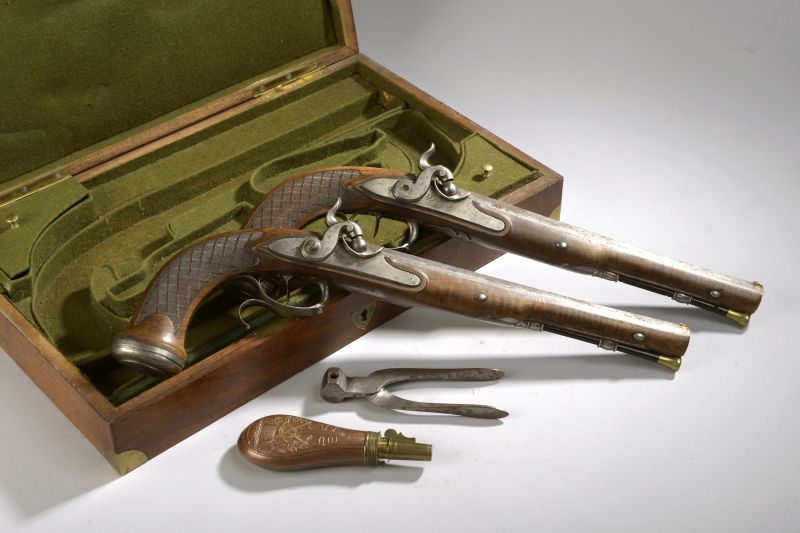 Philocale auctioneer in collaboration with our company specialized in free valuation and free appraisal Authenticite sold at auction a pair of pistols.
Paire de pistolets de tir, à silex transformé à percussion.
Canons rayés, à pans, légèrement évasés aux bouches, gravés " Boutet à Versailles ", poinçonnés aux tonnerres " LC ", " NB ", " Boutet " et " BC ".
Platines signées " Boutet à Versailles " et chiens à corps plats.
Garnitures en fer découpé.
Pontets repose-doigt.
Détentes réglables.
Crosses en noyer, en partie quadrillé.
Baguettes en fanon, à embouts en laiton.
Assez bon état.
Epoque Ier Empire (piqûres, manque une vis de noix, trous de vers aux baguettes) Dans un coffret en noyer, à coins et poignée en laiton, garni de feutre vert, avec des accessoires : poire à poudre en cuivre, moule à balle et baguette de bourrage.
SOLD FOR 4,600 EUROS

Send this article to a friend