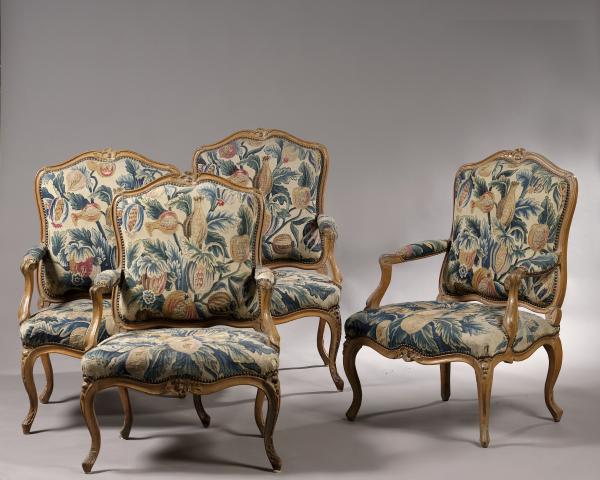 Guillaume Le Floc'h auction house, in Drouot and Saint-Cloud, in collaboration with our experts specialized in free valuation and free appraisal will auction a set of four Louis XV period carved armchairs stamped Caillois, Sunday 1st March in Saint-Cloud.
Suite de quatre fauteuils à dossier à la reine en hêtre naturel (traces d'ancienne laque) mouluré et sculpté, à décor d'ailes de chauves-souris, feuilles d'acanthe, enroulements et fleurs. Ils reposent sur quatre pieds cambrés (entures).
Estampillés Jacques-Antoine CAILLOIS, reçu maître en 1748.
Époque Louis XV.
Garniture de fragment de tapisserie d'Aubusson du XVIIIe siècle.
Haut. : 98 cm - Larg. : 65 cm - Prof. : 52 cm
Estimate: 3,000/4,000 euros

Send this article to a friend