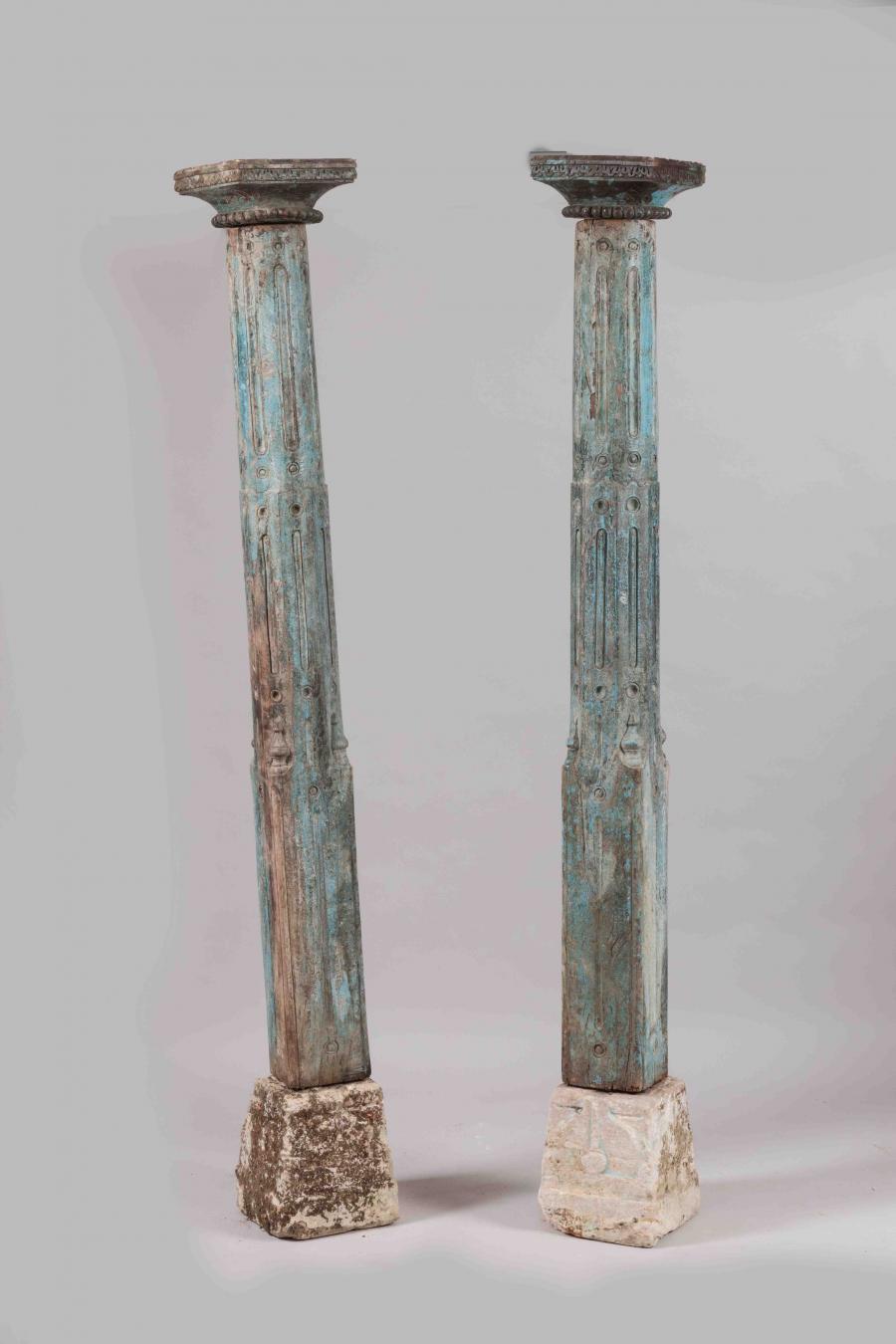 Karl Benz auction house, in Plerin, in collaboration with our experts specialized in free valuation and free appraisal sold at auction a pair of wooden carved and blue painted columns, Saturday 16th October in Plerin.
PAIRE DE COLONNES en bois sculpté et relaqué bleu, à trois registres. Décor de cannelures, illets et clochetons. Elles sont surmontées de chapiteaux godronnés et feuillagés et reposent sur une base en pierre calcaire.
Travail des Indes.
Hauteur : 206 cm. (Usure).
Adjugé : 800 €

Send this article to a friend