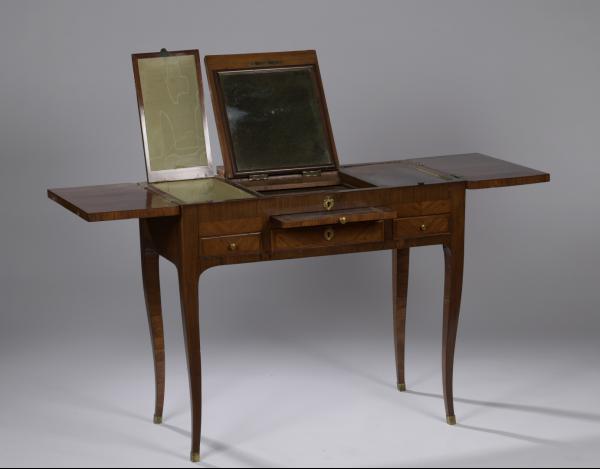 Philocale auction house, in Orleans, in collaboration with our experts specialized in free valuation and free appraisal sold at auction a French Louis XV period parquetry toilet table with a trace of stamp and the JME stamp, Sunday 14th February in Orleans.
Coiffeuse en placage toutes faces de bois de rose dans des encadrements d'amarante et filets de bois teinté, ouvrant par trois tiroirs et une tirette écritoire en façade, deux volets et un abattant foncé d'un miroir sur le plateau. Pieds cambrés
Trace d'estampille et poinçon de Jurande.
Époque Louis XV
73 x 84 x 45 cm
Accidents, manques et restaurations
Sold for 1,250 euros

Send this article to a friend