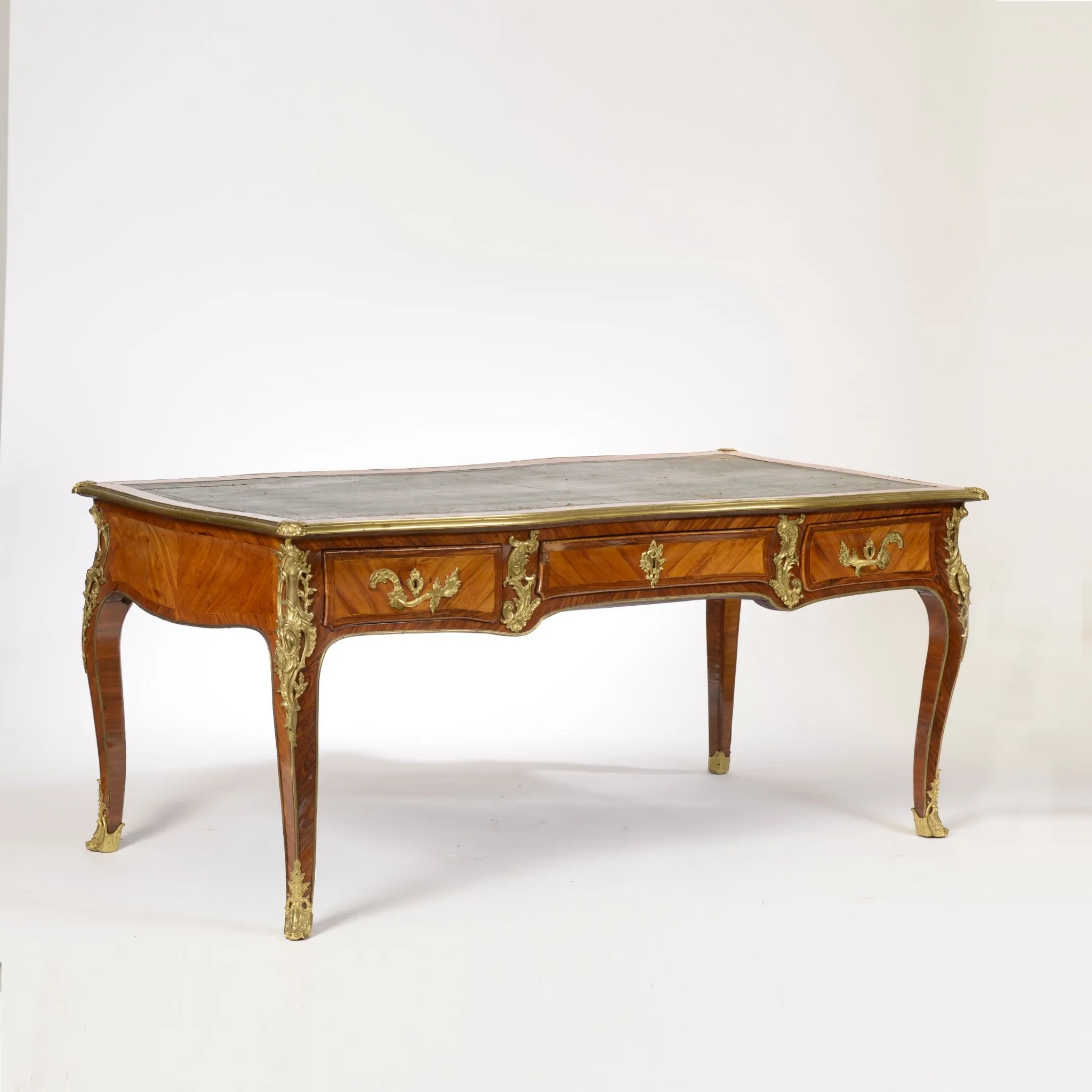 Le Floc'h auction house, in Saint-Cloud, in collaboration with our experts specialized in free valuation and free appraisal will auction a large Louis XV period parquetry desk stamped Criaerd, Sunday 8th October in Saint-Cloud.
Bureau plat galbé toutes faces en placage de bois de rose dans des encadrements de bois de violette ouvrant par trois tiroirs en ceinture et reposant sur quatre pieds cambrés (insolé, soulèvements et restaurations). Il présente une riche garniture de bronzes ciselés et dorés rocaille en partie rapportée tels que sabots, chutes, poignées de tirages, entrées de serrure, agrafes, écoinçons et lingotière.
Estampille de Matthieu CRIAERD, reçu maître le 29 juillet 1738 et poinçon de jurande.
Epoque Louis XV.
Haut. : 78 cm - Larg. : 178 cm - Prof. : 91 cm
Provenance : Collection Bernard Dillée puis par descendance.
Note : Membre d'une importante famille d'ébénistes parisiens, Matthieu Criaerd livra plusieurs meubles pour le Garde Meuble Royal par l'intermédiaire du marchand mercier Hébert.
Estimation : 8000/12000 euros

Send this article to a friend