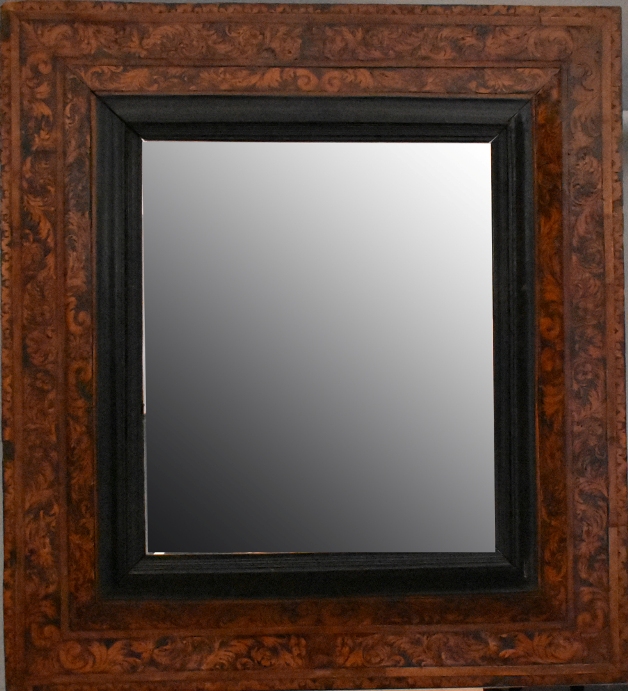 Encheres Occitanes auction house, Marylou Combalier auctioneer, in collaboration with our experts specialized in free valuation and free appraisal will auction a French Louis XIV period marquetry mirror by Thomas Hache a Grenoble, Saturday 22nd February in Montauban.
Miroir biseauté rectangulaire dans un cadre à riche marqueterie de bois fruitiers, à décor de rinceaux feuillagés et acanthes.
Attribué à Thomas Hache.
Époque Louis XIV
103 x 93 cm
Manque le fronton, accidents, manques et restaurations à la
marqueterie, miroir rapporté.
Note :
Notre miroir peut être comparé à un miroir similaire vendu à l'hôtel des ventes de Drouot, étude Beaussant Lefèvre, 17 décembre
2010, lot 202.
On retrouve une marqueterie de rinceaux similaire sur le plateau de trois bureaux Mazarin de Thomas Hache, reproduits dans Pierre
Rouge et Françoise Rouge, Le Génie des Hache, éditions Faton, 2005, pp. 164 à 169.
Estimate: 600/800 euros

Send this article to a friend