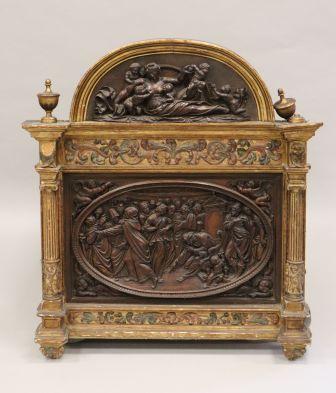 Alpes Encheres auction house, in Chambery, in collaboration with our experts specialized in free valuation and free appraisal will auction a French late 16th century wooden carved Fertility, Thursday 2nd December in Chambery.
Ecole de la fin du XVIème - début du XVIIème siècle.
La Fécondité. Sculpture en noyer en haut relief. (Usures). 19 x 50 cm.
Sculpture enchâssée dans un panneau cintré en bois mouluré, sculpté, doré et polychromé présentant dans sa partie centrale un panneau sculpté représentant la femme adultère devant Jésus.
Estimate: 1200/ 1800 euros

Send this article to a friend