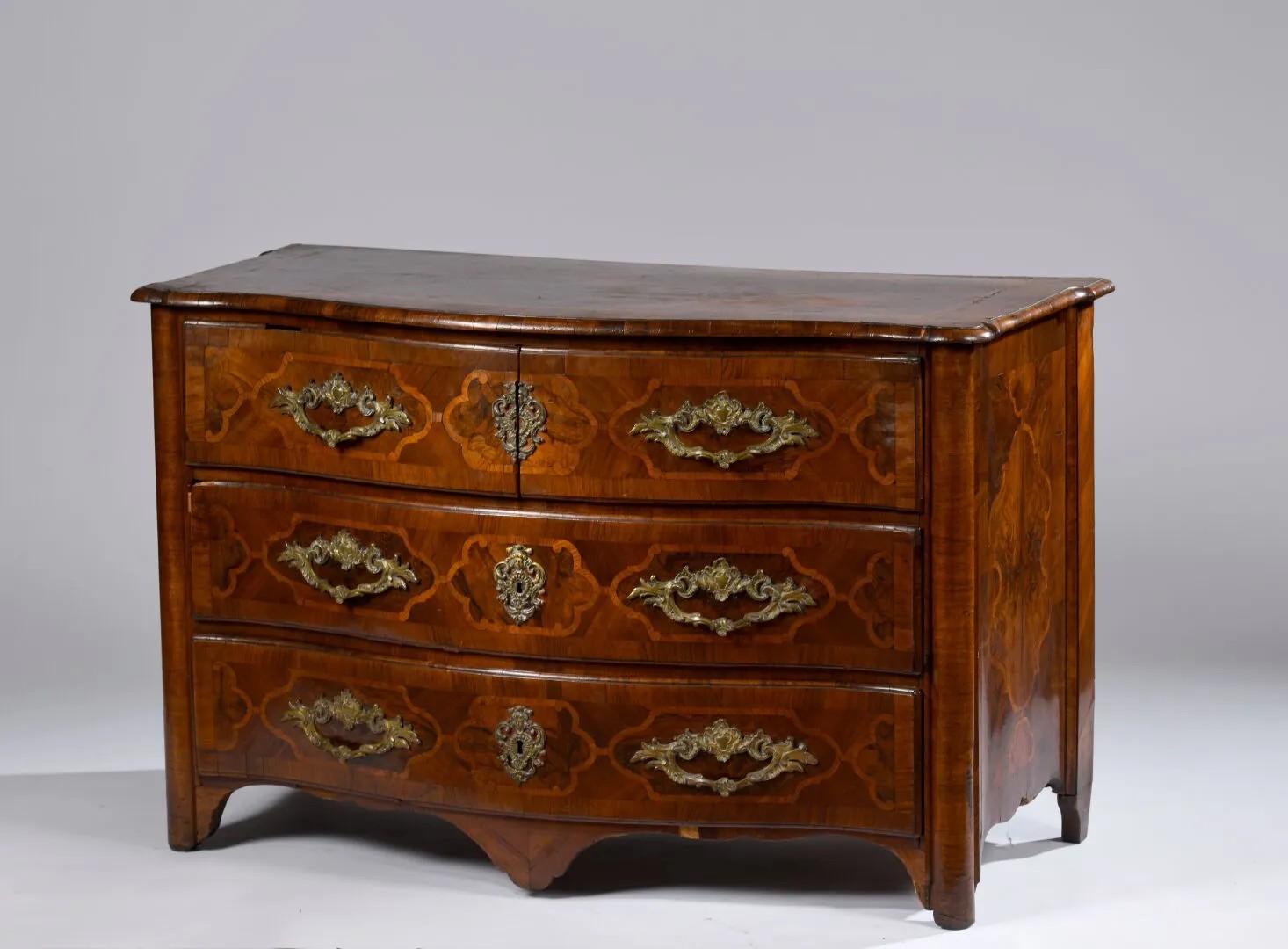 Philocale auction house, in Orleans, in collaboration with our experts specialized in free valuation and free appraisal will auction a French 18th century Thomas Hache A Grenoble parquetry chest of drawers, Saturday 28rd September in Saint-Jean-de-la-Ruelle.
Commode à façade mouvementée en placage de ronce de noyer dans des encadrements oblongues en placage de noyer et bois indigènes, les montants antérieurs arrondis et le tablier découpé. Elle ouvre par quatre tiroirs sur trois rangs (transformations). Entrées de serrure et poignées de tirage en bronze ciselé (rapportés).
Travail du Dauphiné du début du XVIIIe siècle, entourage de Thomas HACHE à Grenoble.
H. 83, L. 131, P. 65 cm
Estimate: 800/1,200 euros

Send this article to a friend