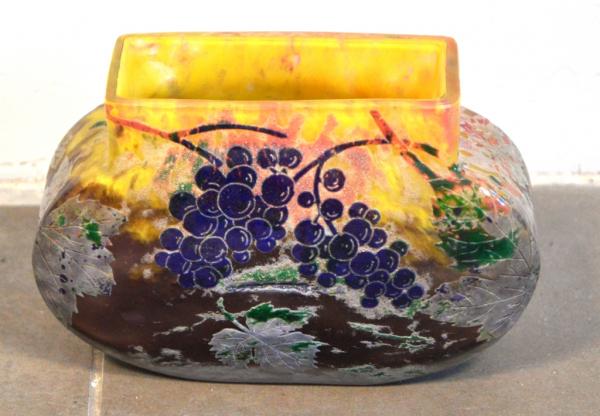 Sophie Himbaut auction house, in Orleans, in collaboration with our experts specialized in free valuation and free appraisal sold at auction a French Daum Nancy vase, Friday 19th March in Aix-en-Provence.
DAUM à NANCY
Vase à corps renflé en verre multicouches dégagés à l'acide à décor de grappes de raisin, signé de la croix de Lorraine Daum à Nancy.
11,5 x 17,5 x 6,5 cm.
(Défaut de cuisson sur une face).
Estimate:800/1,200 euros
Sold for 950 euros

Send this article to a friend