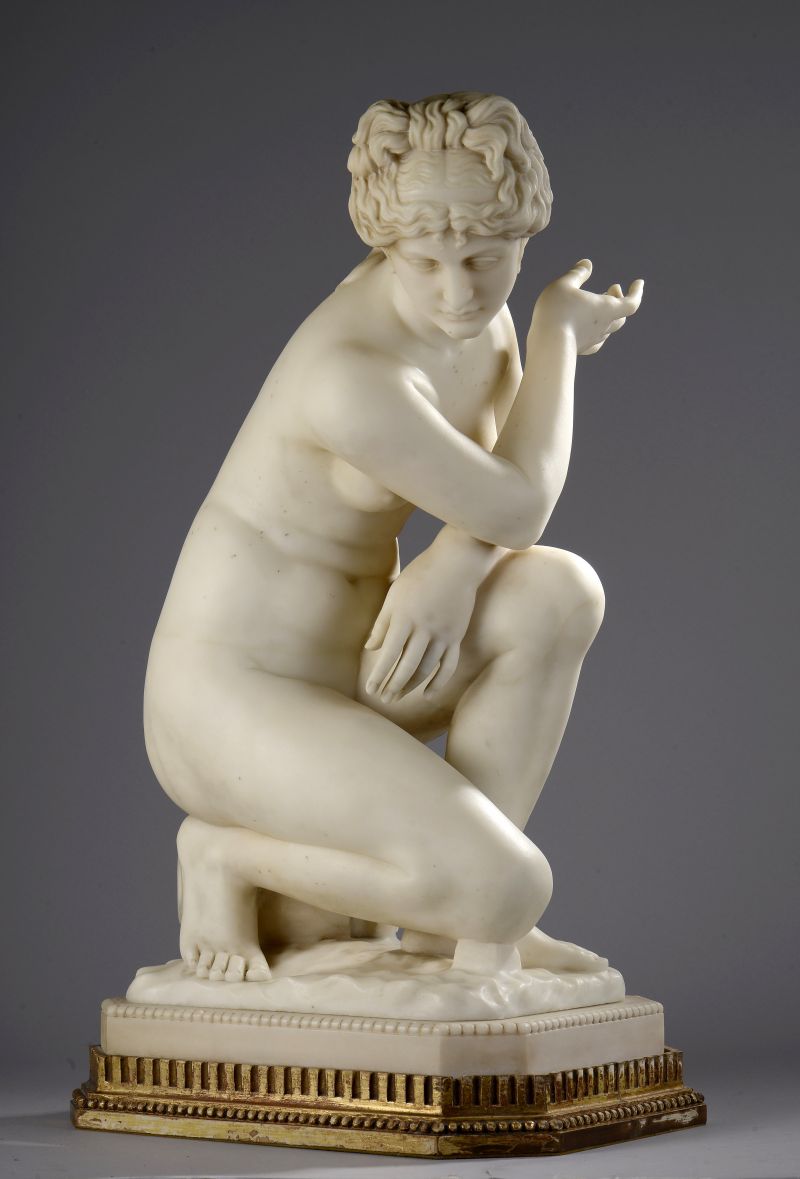 Philocale auctioneer in collaboration with our experts specialized in free valuation and free appraisal will auction a marble sculpture, Crouching Venus.
École italienne de la fin du XIXe siècle. Vénus accroupie à sa toilette. Sculpture en marbre blanc sur socle octogonal à frise de perles, contre socle en bois doré à demi-cannelures et perles.
H. totale 65 cm
H. marbre 62, L. 35, P. 27 cm
Usure de la dorure
A late 19th century Italian white marble sculpture of a Crouching Venus.
Note : Une version antique de la Vénus accroupie est conservée dans la Galerie des Offices à Florence depuis 1787. Elle est mentionnée pour la première fois à la Villa Médicis à Rome en 1704, mais y était probablement exposée depuis au moins 1598.
Le modèle initial est donné au sculpteur romain Doidalses et réalisé pour l'un des temples de l'Arc d'Octave à Rome.
Estimate: 1,800/2,500 euros
Sold for 3,200 euros

Send this article to a friend