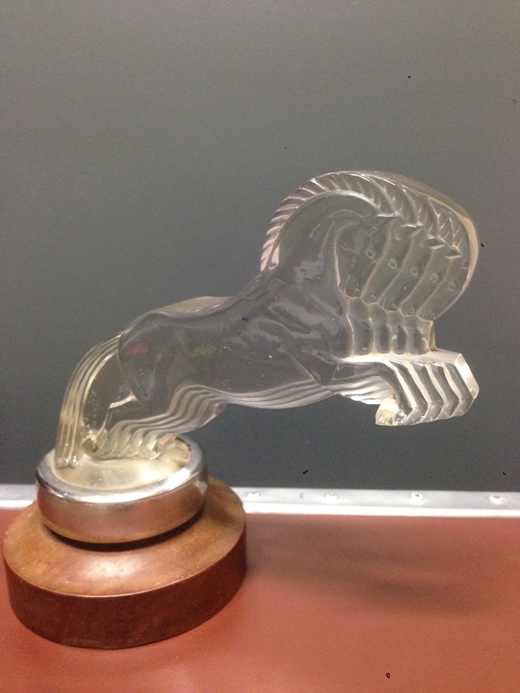 The name of Rene Jules Lalique (1860-1945) is associated with the world of luxury and fashion either for his jewellery designs or his master glassmaker art. In the 20's, Lalique started the creation and the pproduction of car mascots in particular the famous Five Horses.
Lalique wants to bring art into everyday life and what he naturally turns to the revolutionary invention of the early 20th century, the automobile.
In 1920, Lalique decided to replace the conventional automobile radiator caps by works of his glass creation, the famous and rare mascot.
In 1925, at the l'Exposition Internationale des Arts Décoratifs et Industriels Modernes de Paris. André Citroën rented the Eiffel Tower and illuminated it every night with thedouble chevron of the brand and the name "Citroën". To equip the hood of his new car, the famous 5HP, he ordered a glass Lalique mascot. Thus was born the fifth mascot by Lalique, "Five Horses" representing five prancing horses.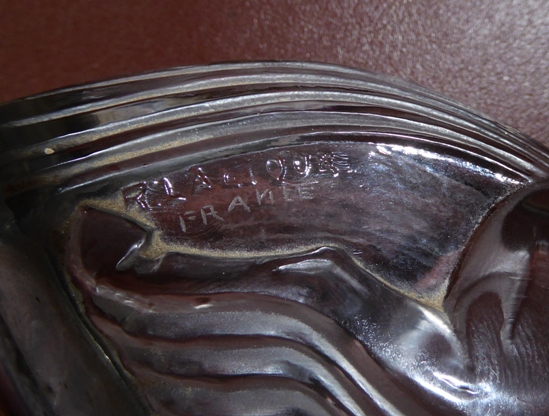 Over the next seven years, Lalique created a total of 27 mascots, symbolizing the energy, speed and movement, religion, individuality and sensuality, each expressing the grace and details of human and animal forms.
The mascots were created from high quality glass with a clear matt or satin finish. They are usually signed "R. Lalique" followed by "France".
Given their fragility, few of these works have survived which explains the enthusiasm of collectors for these radiator caps transformed into works of art.
Lalique mascot are sought after by many collectors and afficionados and prices are very high. On average, a Five Horses mascot fetches between £9,000 to £10,000, but it is the Fox one which will get the top prize with only seven of them known.
Cédric Henon

Send this article to a friend