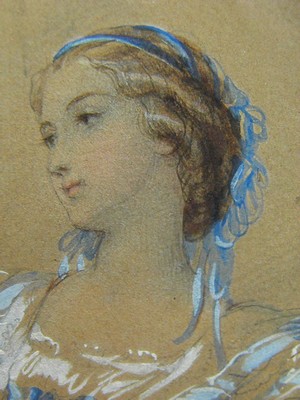 Well known from the textile specialist, Heloise Leloir was one of the main drawers of fashion under Napoleon III.

Aquarelliste de son temps

Héloïse Suzanne Leloir fait partie d'une importante dynastie d'artistes parisiens du XIXe et XXe siècle. Son père est Alexandre Colin (1797-1873) un célèbre peintre romantique français. Elle épouse Jean-Baptiste Leloir (1809-1892), un important peintre du milieu du XIXe dont elle aura deux fils, Louis (1843-1884) et Maurice Leloir (1853-1940), qui deviendront des illustrateurs très recherchés.

Dessinatrice de talent, Héloïse Leloir expose ses premiers dessins au Salon de 1835. Artiste précise, c'est dans la réalisation de dessins de petites dimensions dit en miniature qu'elle excelle. Sa technique de prédilection est l'aquarelle.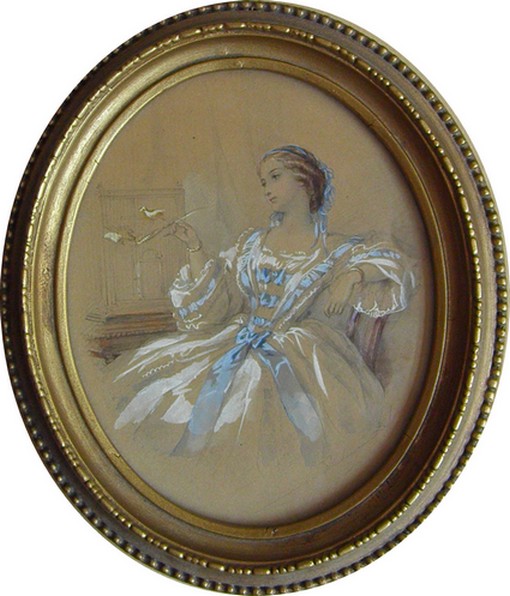 Elle se fait connaître à Paris par ses portraits de petites dimensions comme celui du jeune Duc de Mortemart qui fut très remarqué au début des années 1840. Ses aquarelles de femmes à la mode sont reproduites dans les journaux à large diffusion et sont vite reprises par les magazines internationaux. La signature d'Héloïse Leloir se fait connaître dans toute l'Europe.

Illustratrice des crinolines

Héloïse Leloir et ses deux sœurs, Anaïs Toudouze (1822-1899) et Laure Noël (1827-1892) nées Colin, sont les trois plus grandes illustratrices de la mode parisienne du milieu du XIXe siècle.
Les aquarelles d'Héloïse sont reproduites dans La Mode illustrée, Le journal des Demoiselles ou Le Bon Ton. Des femmes élégantes sont représentées vêtues des dernières robes à la mode, dans des intérieurs bourgeois ou des paysages.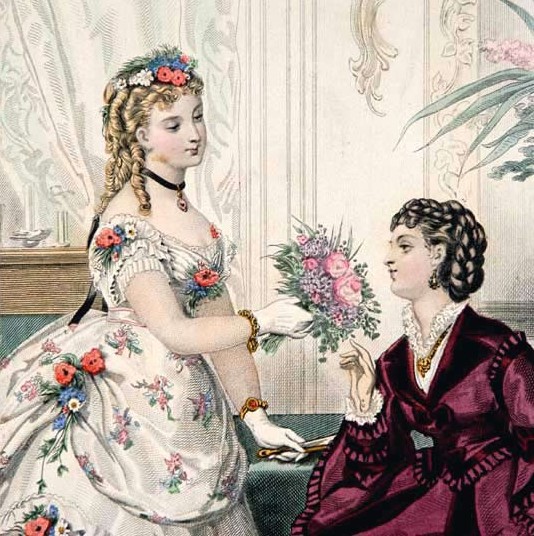 Les robes s'inspirent des robes du siècle précédent. Elles sont dites « crinoline » et font fureur dans toute l'Europe entre 1850 et 1870. Ces robes tiennent leur nom du crin de cheval, utilisée anciennement comme base pour la fabrication du tissu. La jupe est ample grâce à d'ingénieux systèmes de rembourrages, de juxtaposition de jupons raidis sur des armatures de métal, de bois ou de caoutchouc.

S'ajoute à la forme remarquable de ces robes, la variété de matières qui constitue un autre de leurs aspects remarquables. Et c'est justement dans l'art de les reproduire qu'Héloïse est reconnue internationalement. Les soies et les satins des robes brillent de tous feux, les mousselines ou crêpes des robes d'été étonnent par leur légèreté.

Artiste sous cotée

Les aquarelles d'Héloïse Leloir sont un parfait témoignage de la mode sous le règne de Napoléon III. Elles sont généralement parfaitement exécutées. 22 sont actuellement conservées au musée Galliera, musée de la mode de la ville de Paris.

Les œuvres originales d'Héloïse Leloir sont aujourd'hui très accessibles. Vous pourrez en trouver certaine à moins de 500 € en ventes aux enchères publiques. Ses plus belles planches se négocient entre 1 500 et 2 000 €.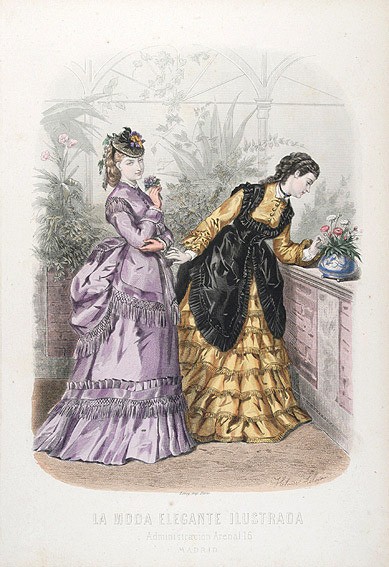 Bonne nouvelle ! Vous pouvez aujourd'hui acquérir pour moins de 20 € une reproduction ancienne et d'époque de l'une de ses nombreuses illustrations, en achetant un exemplaire de La Mode Illustrée de l'année 1869 par exemple.


Laurent Hache, Fine Art Specialist, Auction, insurance,

Laurent Hache and Cedric Henon expertise your bronze, furniture, ceramics, seat, sculpture and paintings, for sale, auction, insurance or inventory. You can contact us by phone +44 796 722 3146 or +33 1 40 26 05 46.




Send this article to a friend